Benchmarking: A Campus Snow Day
Ideas & Insights from Research+Design
As over 17 million college students attend school this fall, the last thing on their minds might be a snow day. For campus administrators however, having a clear and concise way to communicate closures due to inclement weather should be a must-have for any modern website.
In most parts of the country, being able to communicate notices due to weather is important - snowstorms in the northern states or hurricanes in the southeast. Closings or delays due to man-made causes are possible as well - construction, gas leaks, or in the worst cases, a campus shooting. While web notifications are no substitute for a full emergency notification system, they are important for several reasons:
Web alerts help reach the local community: Visitors, local community members, and those doing business with your institution, likely won't be included in your emergency notification lists. A web notification can help extend the reach.
They promote understanding: A web notification can help people, who may be trying to call or email someone on campus, understand why they aren't getting a response
They can provide details: After the initial alert there is often a need for follow-up or detailed communication. The web is especially suited for this type of need.
So, you might say, we already have web alerts on our website – we're good right? First of all, congratulate yourself on having an alert system integrated into your website. But you're not off the hook yet. While alerts are important, it's just as critical to make sure you pay attention to their design and usability. After all, what's the use of an alert if it's confusing, or worse, nobody sees it?
What are other institutions doing?
The winter storms in February and March of 2015 gave us the perfect opportunity to benchmark many of the schools in the midwest and northeastern United States. Here are our top picks for the best notifications.
The Best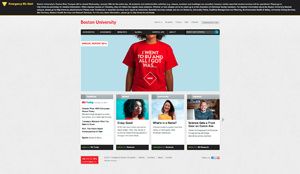 #1: Boston University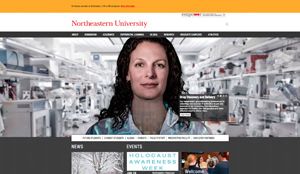 #2 Northeastern University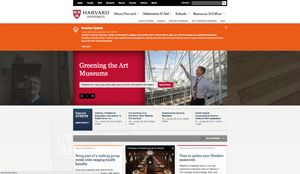 #3 Harvard University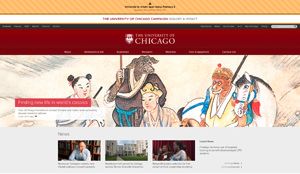 #4 University of Chicago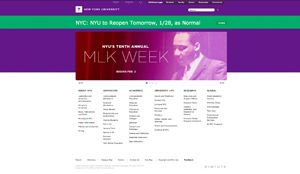 #5 New York University
What to emulate:
Across the board, the best notifications had several key features in common:
They felt integrated into the site and didn't clash with the design
They were easy to spot
They provided details on the situation beyond the headline
Demonstrate the importance of the alert in multiple ways - color, icons, text, and placement. Remember that some users may not be able discern color correctly or may not be able to see images.
They continued to provide information after the initial alert. In some cases (NYU for example) they had an "All Clear!" status to let visitors know when operations were back to normal.
What to avoid:
Wayne State - red color is too dark, positioning blends into the homepage, doesn't allow for alerts on subpages in a consistent way.
University of Michigan - grey color blends into the site and doesn't attract too much attention
Emmanuel College - Great implementation for a small college. The alert uses a prominently placed bar with a well designed icon. The only knock against them is that the black background of the bar blends into their site too much.
Simmons College - There is no sitewide alert. The homepage contains a box informing visitors of the closing, but it doesn't stand out and is easy to miss.
MIT - Their alert is well designed and easy to spot if you're looking for it, but can blend into the page - especially for color blind users. Adding an icon and moving the alert to a bar across the top or all pages on the site would help increase visibility.
Berklee College of Music - While certainly effective, Berklee's notification covers the main navigation, forcing the user to dismiss the alert before browsing the site.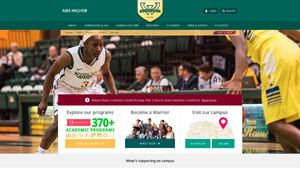 Wayne State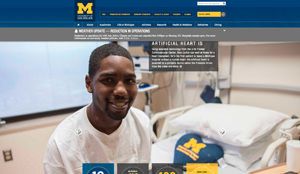 University of Michigan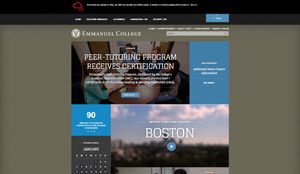 Emmanuel College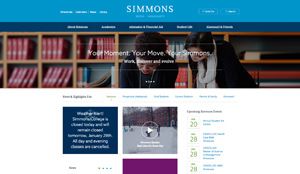 Simmons College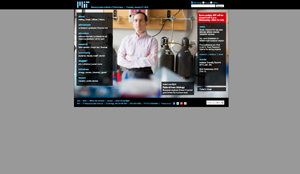 MIT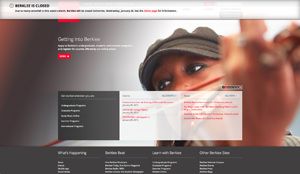 Berklee College of Music
The Bottom Line
While many institutions do a great job, there's always room for improvement. We suggest setting aside a few minutes at the end of your next staff meeting, web committee, or communication council to as the questions; What plan does your institution have in place for alert notifications? How can you improve the design and usability?
Want to see all 26 sites?